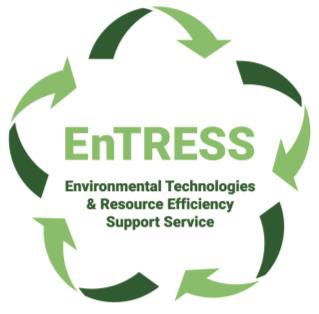 Environmental Technologies and Resource Efficiency Support Service
Part funded by the European Regional Development Fund, EnTRESS offers fully funded business support to SMEs in the Black Country to adopt technologies and processes for the reuse, recycling and recovery of materials and resources. Support also includes access to industry stakeholders through environmental challenge events and technology showcases.
EnTRESS Webinar Series for SMEs in the Black Country and Stoke & Staffordshire
Why attend this free webinar series?
Understand how sustainable practices can lead to competitive advantage, cost reduction and new revenue streams
Access free consultation to support you in starting, or furthering, your transition to becoming a sustainable business (Our free support is only available to eligible Black Country and Stoke & Staffordshire SMEs)
Get an overview of different programmes, policies and regulations relating to sustainability such as Net Zero Carbon, the UN SDGs and Circular Economy
 Who should attend?
Attend this webinar series if you:
Are concerned about the future resilience of their business at such a challenging and ever-changing time
Want to find out more about how to better manage your business to be more environmentally sustainable
Want to learn how to reduce operational costs through being more sustainable
 This webinar series is formed of eight sessions:
Session 1- What does Sustainability mean for my Business? 1st July 2021
Session 2- Circular Economy and Life Cycle Assessment 8th July 2021
Session 3- Behaviour Change 15th July 2021
Dates TBC:
Session 4- How to Promote your Sustainable Business
Session 5- Reducing your Businesses' Carbon Footprint
Session 6- Resource Efficiency and Waste Management
Session 7- Environmental Management
Session 8- Energy Efficiency